Our Medioevo Rustica range give a wonderful warm modern reproduction of the medieval traditional encaustic tile production method.  Available in range of patterns and colours to bring a new ambiance to your home.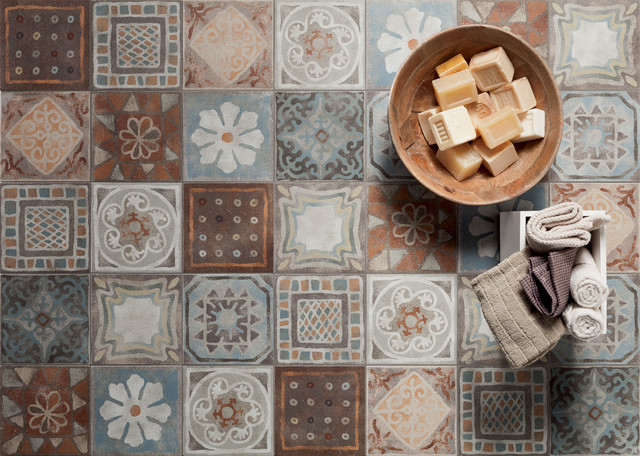 With the different tile designs each inspired by medieval tile production methods, these 20×20cm tiles can be used together in a random pattern, together in a repeating pattern, individually, or as feature tiles with other designs.
Patterned tiles
Posi
Tasto

Sole

Viale

Florale

Pizzo

Tegel

Punto

Alga

Plain tiles
Ghiaccio

Fumo

Sabbia

Rame

Panna

Frio

The patterned tiles are equally at home being used on the floor and on the walls, together in groups or on their own individually.