Our 'Flow' range of Italian porcelain tiles is available in 4  colours and a variety of size formats.
Flow is a slate-effect porcelain and it is increasingly popular to be used instead of slate itself because it is much easier to care for than slate (you need do nothing with it!) – yet it is still textured to feel like slate and the 3D printing processes used make it not just look like slate, but it feels like slate too. Available in both 10mm and 20mm thicknesses, Flow can be used internally or externally.
We have some samples on display on the wall in our showroom – please drop by to see them!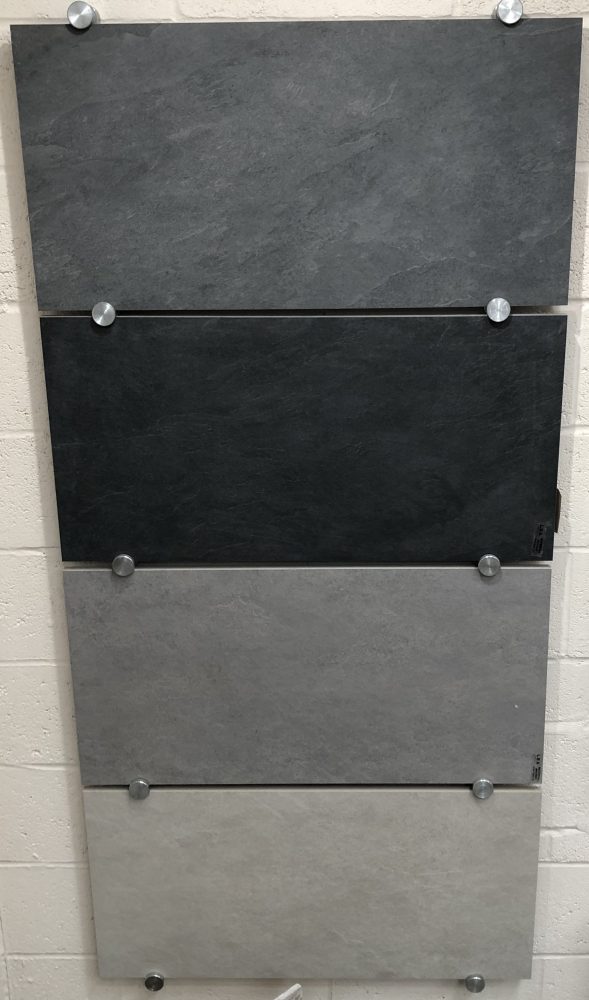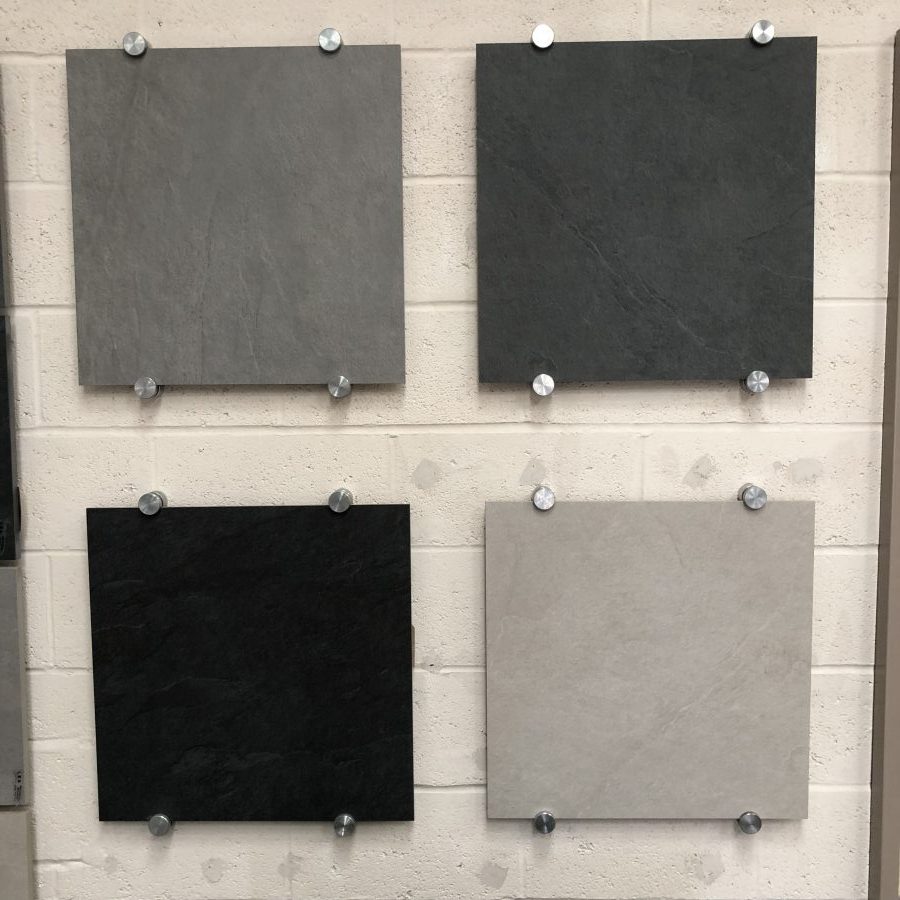 You can visit our showroom or call Will on 01296 770859 or email showroom@hardrockflooring.co.uk