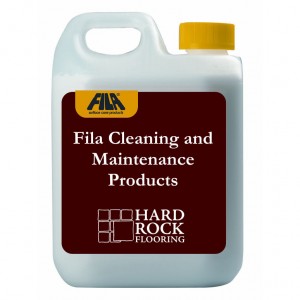 We use, stock, and highly recommend Fila's range of aftercare products for your stone floors.
Since its foundation in 1943 as Fabbrica Italiana di Lucidi e Affini, Fila has always produced a variety of waxes, polishes, and detergents. 
Fila's focus switched from shoe polish and household waxes and detergents to professional products for the protection and care of floors over 40 years ago. Since then, Fila has become one of the most important companies in the world for surface treatment, valued by major international manufacturers of floors and wall coverings for the building industry, including us here at Hard Rock Flooring.
We stock the full range of Fila products and would be delighted to work with you to determine the most effective cleaning and maintenance regime for your new or existing stone floor.