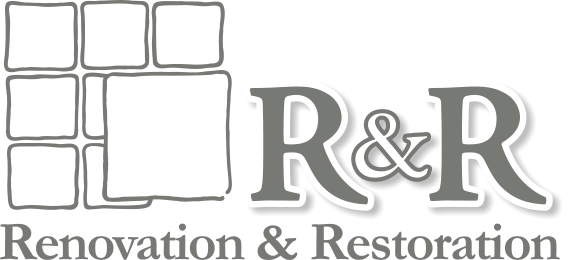 Hard Rock Flooring is pleased to be able to offer our comprehensive range of cleaning and restoration services for all types of natural stone and porcelain floors.
With our decades-long rich experience and expertise with natural stone you can be confident of bringing out the very best from your flooring with our professional advice and service.
SPRING CLEAN
Our Spring Clean service is based around an intensive clean using specialist products. We'll make sure that all of your tiles and the grout are fully cleaned through a combination hand and machine cleaning, removing both the surface dirt from the tiles themselves and the dirt that collects on the grout. Once the floor is fully dry we will re-wax if required.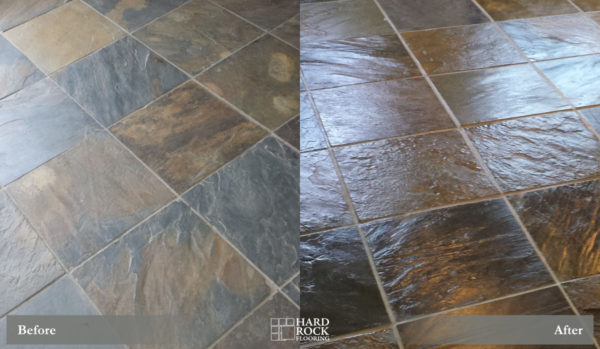 DEEP CLEAN
Our Deep Clean service is a more rigorous and deeper clean, intended for natural stone flooring which has been in place for four or more years. It will clean the very dirtiest of natural stone surfaces including those which have been heavily soiled by animals or dirty foot traffic (muddy boots, wellies, or high traffic areas.
Starting by stripping off all waxes and sealers, we take the floor back to the bare stone and grout. We can then clean the stone itself with a combination of hand and machine scrubbing, using specialist products, to ensure all of the dirt is removed from both the stone and grout. The floor will be left to dry then apply the sealer and re-wax where required.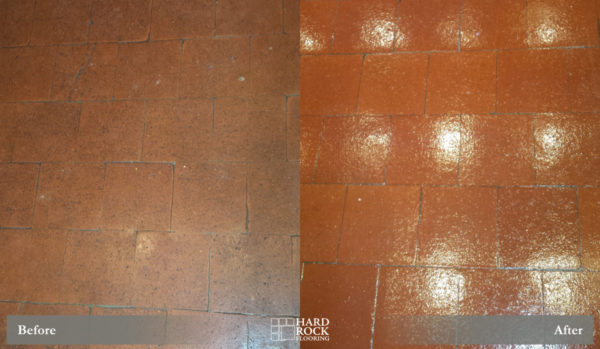 MARBLE CLEAN
For marble surfaces we use diamond pads to clean, remove scratches and can even bring marble up to a mirror finish when required.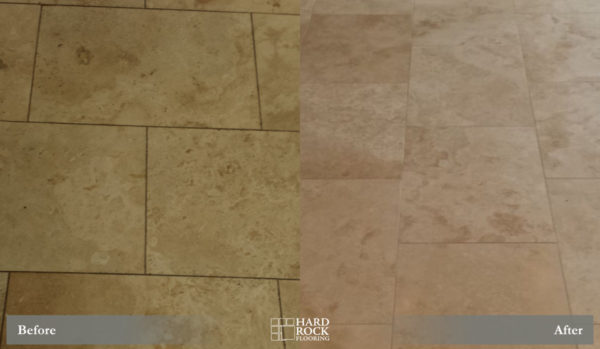 RESTORATION
We can replace broken tiles, replace grout and repair tiles as required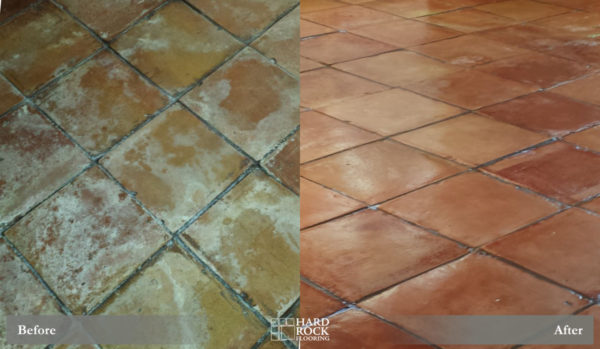 MAINTENANCE
Once your floor is clean we will advise you as to which products to use and which to avoid to keep it looking at its best. We can also help you to plan future maintenance.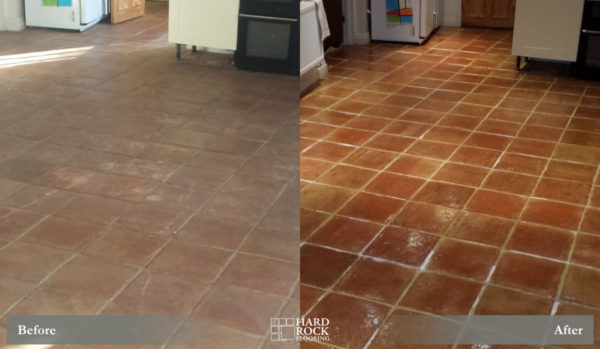 Call us today
Call us on 01296 770859 now to arrange a visit and let us give you a quote to make sure your floors are sparkling clean for the approaching Christmas period and beyond.