The details and nuances typical of wood essences of the Alpine buildings come back to life in a ceramic surface that portrays the wood's handcrafted process in a contemporary way in these intriguing porcelain tiles with wood-effect designs.
We have each of the coloured finishes out on display in our showroom – some wall mounted, and some which we've used to create some bespoke furniture and decorations.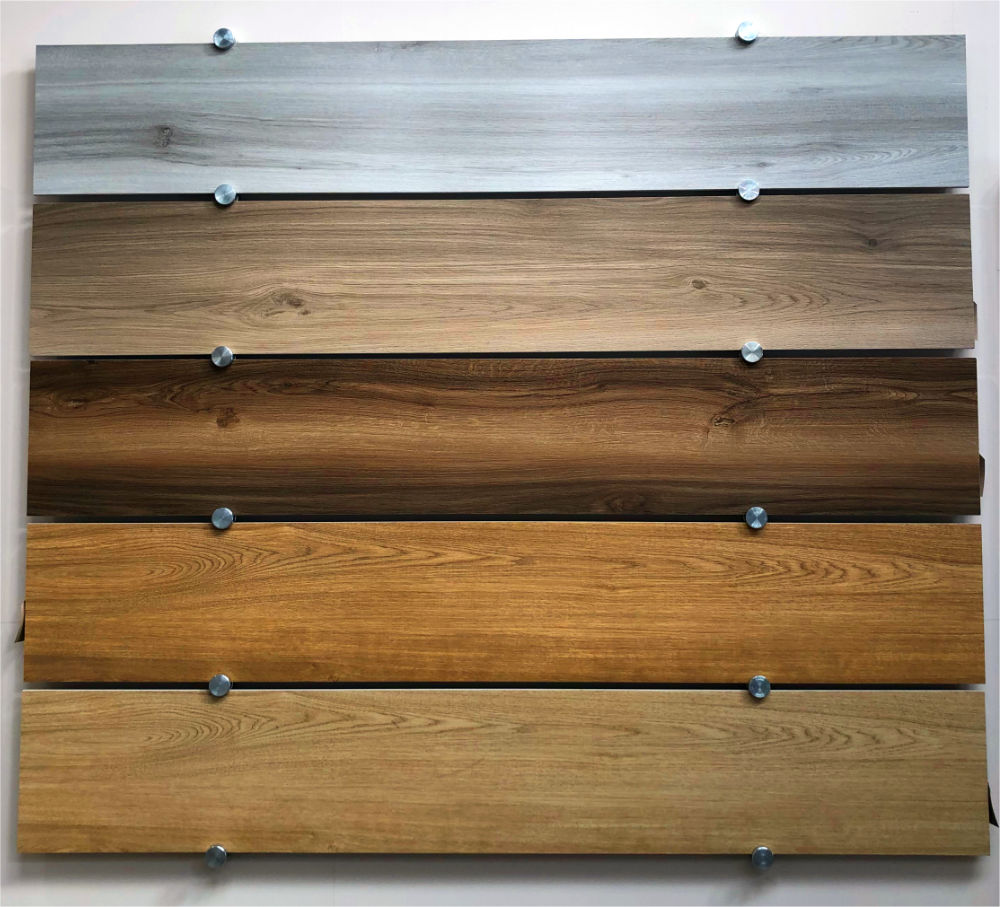 We still supply the older range of lighter coloured boards shown below, but no longer have them on display in the showroom: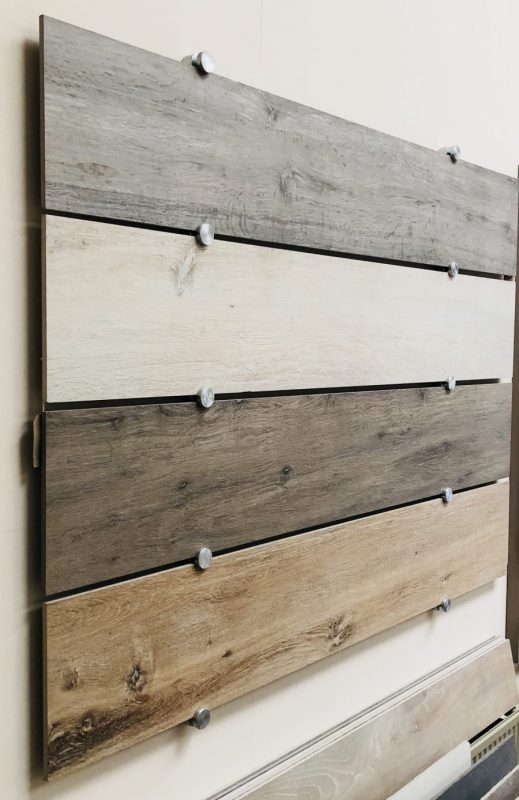 We think that these lovely wood effect boards lend themselves fantastically to creative uses: in our showroom we have both a mirror and a six-place dining table, which we made ourselves.
The detail and finish on these boards is incredible, and as they are available in an astonishing 1800mm (that's 1.8 metres long!), they genuinely do look like wood boards: not just from the high resolution digital printing – but from their physically imposing size, too.
Oak
Available in 1800×200 mm and 1800×300 mm boards

Birch
Available in 1800×200 mm and 1800×300 mm boards

Elm
Available in 1800×200 mm and 1800×300 mm boards

Ash
Available in 1800×200 mm and 1800×300 mm boards